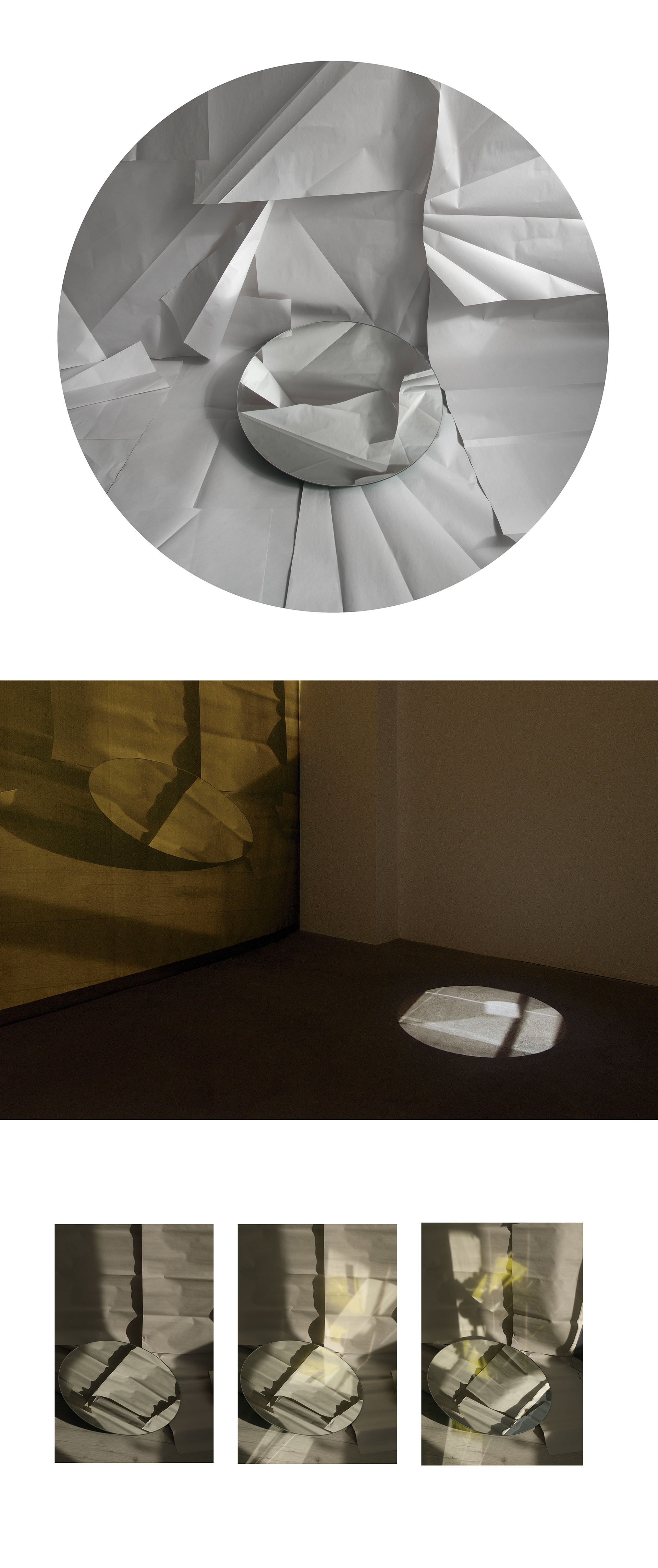 PRESENT TENSE - A Luminous Pink White Light 

MATÈRIA GALLERY, ROME 


'A luminous pink white light' is a study of subjective time - the slowing or quickening of space between seconds dictated by an emotional or physical state. Within the installation a dynamic interplay between image, reflection and video, traces the slowing, stopping and opening up of time, based on experiences of place, anxiety and architecture. The abstracted still lives sit alongside moving image incisions, that repeat bodily actions and the suns rays, to reveal moments of stillness and waiting. 
There is an anxiety in all of this. Perhaps one looking to be silenced but its there nonetheless. It can be seen in the autonomy of each finger that expertly twists a strand of hair, loosening and tightening - a physical tick of a feeling. In this space there is a need to control, and a want to stop and enjoy. There is evidence of a maker a subtle labour in partnership with the sun.